i have a couple of really nice boys to post soon. They are getting at the age to breed this spring. I will post pictures and info on them soon. Max is retired,Fritz is retired. We lost KAner. So will have some new real studs to show soon. Still the same quality.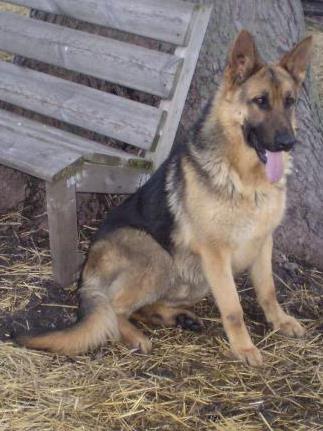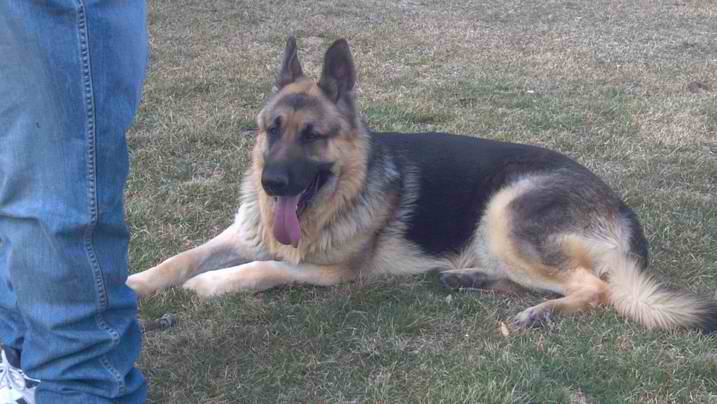 Royalair's Ivory Ivanhoe of Kody(AKA Ivan) is a black and Tan really laid back fella.He is 34" at the shoulds and weighs 140 pounds.He is Ofa'd on prelims good..He is a great addition to my breeding program.He is a big happy boy ,happy to see everyone. My Dad is Kody from Royalair Shepherds and my Mom is Riley from Royalair Shepherds.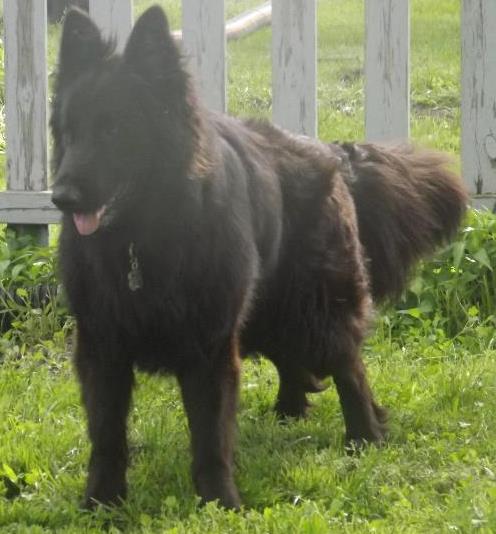 This is Panzer he also came from Shepherds Rose Garden in Al.He is a beautiful LC black.His Dad ia a solid blue LC(Brody) from Holland.Mom is a LC Sable(Angela)He also carries,the liver gene,black gene,sable gene,and black gene,He also has a great temperment.Thank you Dottie we really love him.He may have pups this summer .We did prelims on his hips @ 8 months and they came out fair but my vet said when we do him as a 2 year ols he should be Good. He is just growing so much now.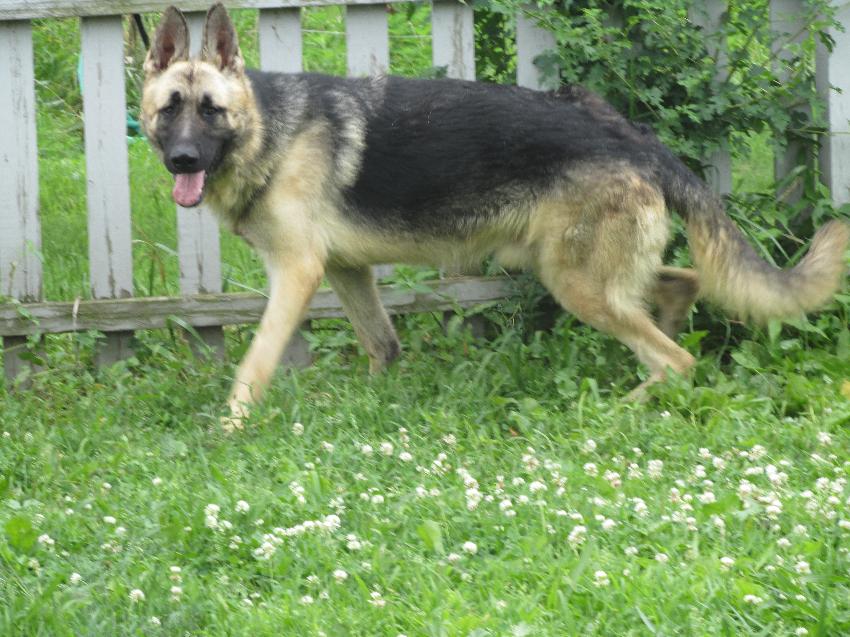 This is Bullet. He is the son of Zella and Ivan. He is just a year old in this picture. He is 115 pounds and still growing. He is a black and silver. He is a very easy going guy. Loves to play and give kisses. I think he is going to be a great addition to my breeding program.